CSSI is a forward-thinking, progressive company that strives for the highest level of excellence. The CSSI Management team is comprised of visionary, experienced, and passionate leaders dedicated to the success of CSSI, its customers, partners, and employees. Our team comes from all over the world, bringing with them a diverse range of talents, experiences and passions.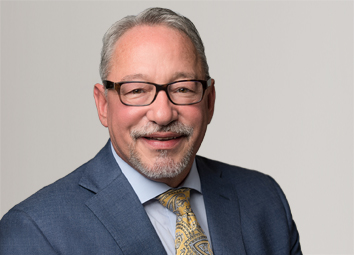 Stephen Bruno
President and Chief Executive Officer
Mr. Bruno is well known for his expertise in systems design, development and integration, intelligent systems, neural networks and data warehousing. A technology innovator with over 30 years experience in information systems for the insurance industry. He has successfully managed multi-million-dollar IS projects and is also listed in the "International Who's Who in Information Technology". Stephen created and launched Florida's statewide data warehousing system for Alzheimer's research, the first and only such system in the United States. He received a Florida's Finest Humanitarian Award given by the Governor for his efforts.
×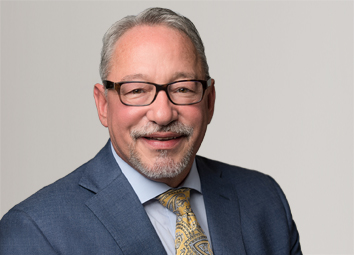 Stephen BrunoPresident and Chief Executive Officer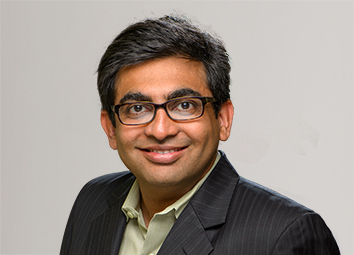 Abhinav Dave
Executive Vice President and CTO
Mr. Dave is accountable for the day-to-day management of engineering operations. He has been a member of the Company since 1994 and a part of the core management team. He has been involved in virtually every project and product at various levels and within numerous industry verticals. Prior to this, Abhinav served as a project engineer for IBM and ABB. He holds a BS in Instrumentation and Control Engineering from Gujarat University, India and a Masters in Computer Engineering from Florida Atlantic University
×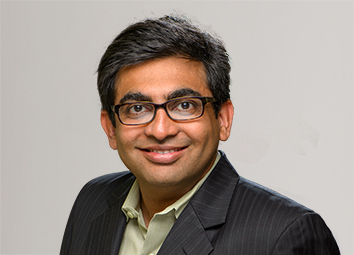 Abhinav DaveExecutive Vice President and CTO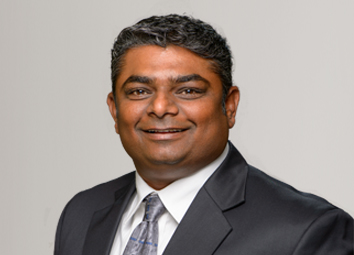 Prabhakar Dixit
Vice President
Prabhakar Dixit is a talented software engineer with over 16 years' experience in product management. As a member of the CSSI team since the company's inception in 1997, Mr. Dixit helps drive project delivery on various platforms using a wide range of technologies. His extensive knowledge and expertise enables him to successfully manage the VUE Wrap-Up™ product division, which includes ongoing product development, implementations and Business Process Outsourcing (BPO) for the VUE Wrap-Up™ system. In the past, Mr. Dixit led most of CSSI's custom application development projects and simultaneously managed solution delivery for specific verticals. While serving as project lead for top insurance carriers, he effectively converted numerous client/server and legacy systems to web platforms, and helped to develop a new, integrative way to manage documentation systems. Mr. Dixit has successfully engineered an efficient workflow for the BPO team offshore to manage all administrative functions. He holds a Bachelor of Engineering degree from Osmania University in India.
×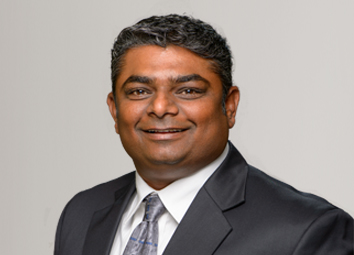 Prabhakar DixitVice President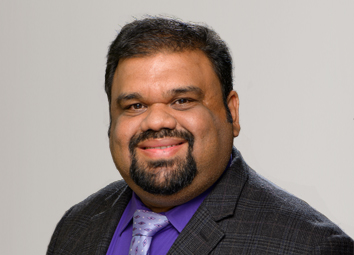 Maan Thakur
Vice President of Architecture
Maan Thakur is a highly skilled technical program manager who has been delivering the best possible VUE Software technical solutions for more than seven years. His industry experience spans life, health and property and casualty (P&C) insurance. This enables him to supply a wealth of knowledge in process analysis, legacy system conversion, process re-engineering, application development and platform migration. He delivers unsurpassed value for clients due to his strong technical background and history of successful implementations. Mr. Thakur keeps VUE Software up-to-date with the ever-changing technical landscape by implementing new and innovative product features. His extensive experience in converting systems between platforms with different capacities makes him an instrumental resource for identifying the right methodology for a conversion strategy. As an integral member of VUE Software, Mr. Thakur started with the company in 2002 as lead developer for health insurance applications. He has since led projects for the top-tier carriers and has orchestrated high-volume custom application projects for a number of large carriers as well. Mr. Thakur holds a Bachelor of Technology degree from Osmania University and a Master of Computer Science degree from Florida Atlantic University.
×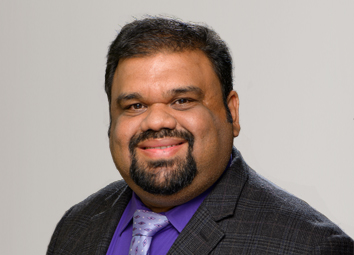 Maan ThakurVice President of Architecture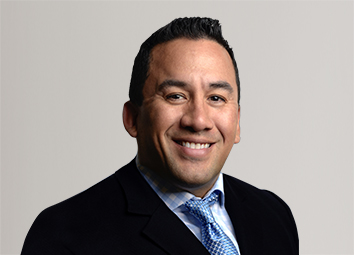 Eric Bustos
Vice President of Sales
Eric Bustos is an industry veteran who delivers complex solutions for the insurance and financial markets. As vice president of Sales, he brings over 19 years of experience to VUE Software, including extensive expertise in creating sales strategies to increase revenue and market share. Mr. Bustos' business acumen and operational expertise enable him to lead the development and implementation of these strategies for VUE Software's solution practices. He is an expert in product positioning, practice definition, partner channel development and go-to-market strategies. His deep domain exposure and in-depth training across insurance and financial services markets has helped him to fully understand his clients' business objectives. Mr. Bustos has served in sales and executive roles with a number of leading global technology firms, including Hewlett-Packard®, Wipro® and iGate Patni. He supplies a wealth of both domestic and global business development experience, having worked with multi-national clients in countries such as Singapore, India, Great Britain, South Africa, Brazil, Mexico and Canada. Mr. Bustos holds a Bachelor of Science degree in Marketing from Northeastern University in Boston, Mass., and certifications in Target Account Selling® (TAS®) Account Management and TAS Opportunity Management methodologies. He is currently a member of several insurance industry associations.
×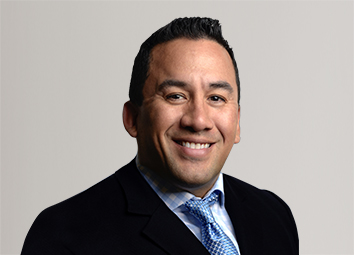 Eric BustosVice President of Sales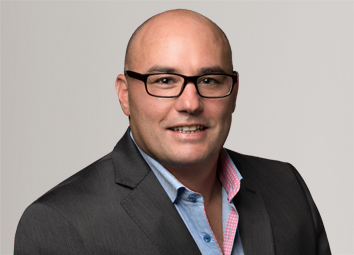 Mike Palmisano
Vice President, Global Marketing & Customer Experience
Mike Palmisano joined VUE Software in 2014. He is responsible for defining and actualizing the VUE Software and CSSI brands, marketing strategies, universal communications, and implementing methodologies and technology to support strategic direction. Mr. Palmisano is a Marketing Executive with more than 14 years experience in B2B and B2C marketing and is a proven expert in creating interest, demand, and recognition. His deep expertise in delivering and managing integrated market strategies led him to launch campaigns for 20th Century Fox and the new Amazon Kindle Fire, prior to joining VUE Software.
In 2013, he was named "Young Turks of Consumer Electronics" by Custom Retailer Magazine—Industry's Best and Brightest. Known for his leadership, he has held executive roles in marketing operations and managed his own marketing firm, working with several successful Fortune 500 brands.
×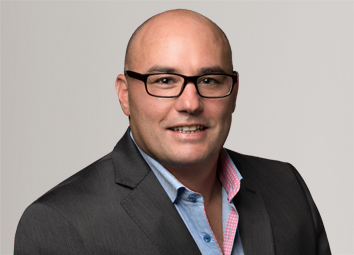 Mike PalmisanoVice President, Global Marketing & Customer Experience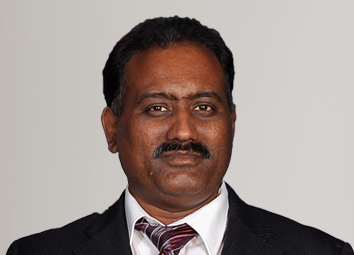 Sekhar Babu Madala
Managing Director, CSSI India
Sekhar Babu Madala oversees technical operations in Hyderabad, India. With strong technical acumen and over 18 years of experience, Mr. Madala leads all India-based technical architecture, engineering and development team efforts for VUE Software. He plays a crucial role in the success and growth of the organization, managing tasks as diverse as personnel recruitment and technical education in addition to ensuring that software development procedures are of high quality and are in line with best practices. He also contributes a strong functional knowledge in the health care and insurance domains. Prior to joining CSSI, Mr. Madala served at Indosoft International, Hyderabad, a U.S.-based software company, as a software engineer and played a significant role in several successful software implementations. His credentials include various Microsoft® technologies, with specialties in Relational Database Management Systems (RDBMSs), CSLA.Net, Microsoft Content Management Server and Reporting Services. Mr. Madala holds a Masters degree in Computer Applications from Osmania University in Hyderabad, India.
×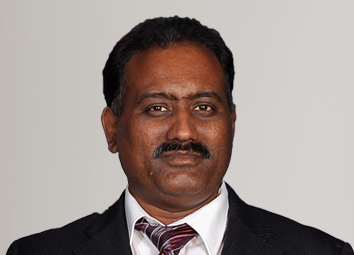 Sekhar Babu MadalaManaging Director, CSSI India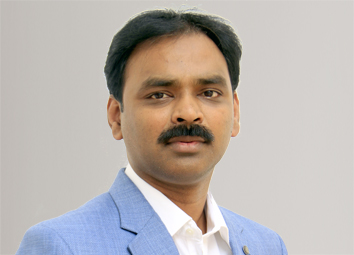 Gopal Nirujogi
Director of Projects, CSSI India
Gopal Nirujogi is a software expert who has served in the insurance industry more than 15 years and brings to VUE Software impressive technology expertise. Mr. Nirujogi is responsible for day-to-day engineering activities for VUE Software products and implementations as well as the execution of Business Processing Services. He plays a key role in the architectural and technical designs of the VUE Software product line. Mr. Nirujogi oversees all lines of business and their services. He and his team constructed the integration manager, a key function that adds to the success of numerous VUE Software products. Prior to joining VUE Software, Mr. Nirujogi worked as a software engineer at Interface Info Systems. He holds a Bachelors of Technology degree in Civil Engineering from Acharya Nagarjuna University in India and a postgraduate degree in computer applications from CMC Limited in India.
×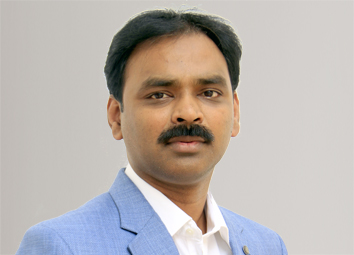 Gopal NirujogiDirector of Projects, CSSI India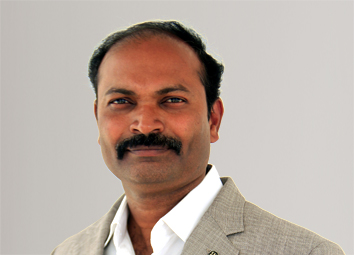 Uday Muthyala
Director of Products, CSSI India
Uday Bhaskar Muthyala is a product specialist with 19 years IT experience that includes over a decade of experience in the insurance industry. He has a strong track record of successful product development for VUE Software and integrates all operations involving product development and Maintenance. This includes developing implementation plans for new product features as well as planning and producing custom demonstrations. As director of Product, Mr. Muthyala ensures that product maintenance for existing and future clients effectively addresses the needs of the insurance industry. Prior to joining VUE Software, Mr. Muthyala worked for Raasi Enterprise Solutions where he led his team in custom software and product development. He holds a Master of Science degree in Information Technology from Karnataka State Open University in India and a Post Graduate Diploma in Computer Applications from Jawaharlal Nehru Technological University in India.
×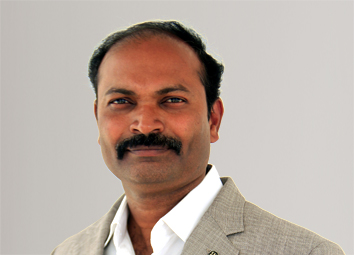 Uday MuthyalaDirector of Products, CSSI India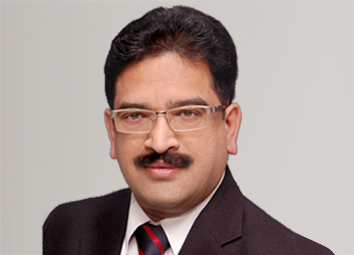 Bijal Shah
Director of Operations, CSSI Ahmedabad, India
Bijal Shah has 17 years of IT industry experience and possesses strong skills in database development and administration, project management, graphical user interface and development. Mr. Bijal had developed custom software projects – for both web-based and client/server environments and is an expert at training employees. Mr. Bijal has outstanding project planning, execution, monitoring and resource balancing skills with the ability to support multiple projects simultaneously. Mr. Bijal heads the Ahmedabad unit, working with insurance management projects/products and oversees day-to-day management of Development, Testing, Data Processing, HR, Recruitment, Accounts, Administration and Training departments. He holds a Bachelor of Engineering degree in Electronics and Communications from Bhavnagar University in India.
×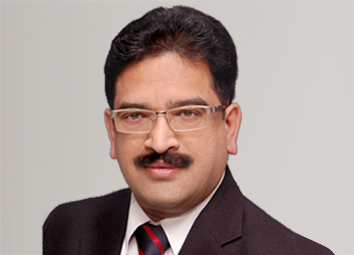 Bijal ShahDirector of Operations, CSSI Ahmedabad, India