Case Study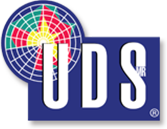 Data System for Medical Rehabilitation (UDSMR) is a not-for-profit organization that was developed with support from the U.S. Department of Education's National Institute on Disability and Rehabilitation Research.
Prior to 2011, the healthcare industry had no centralized documentation system for patient-care information. With changes in regulations from the Centers for Medicare and Medicaid Services (CMS), correct documentation of patient care and other patient information has to be compliant. As the industry leader with approximately 70% market share in the medical rehabilitation industry, UDSMR was looked to by others in the industry to provide a solution. UDSMR formed a partnership with Computer Software & Solutions International (CSSI) to create a clinical documentation system for inpatient rehabilitation. Rehabilitation clinicians were also an integral resource in designing the software.
SOLUTION
Based on a long-standing successful business relationship, UDSMR contacted CSSI for assistance to design, develop, architect, and build their documentation solution: the UDS-PRO Doc™ System.

CHALLENGES
Challenging documentation management—difficulty in supplying accurate patient care documents to (CMS), if required.
Difficulty maintaining uniformity in documenting patient care and patients' progress during the rehabilitation process.
Difficulty exchanging, integrating, sharing, and retrieving electronic health information (EHI) among internal systems, hospitals, and other medical facilities.
Creating a new documentation system was a huge undertaking, and UDSMR had limited IT resources and budgetary constraints.

RESULTS:
The UDS-PRO Doc™ System was designed, developed, architected, built, and implemented in an amazing 12 months. This system revolutionized patient documentation in the patient rehabilitation segment of the healthcare industry. Some of the main results are:
Easy Access: Smart client application allows users to access the system from any Internet-enabled computer.
Better Compliance: Ease in providing a claim or appealing a denied claim with accurate, easy-to-access inpatient documentation.
User-Friendly: Designed with the help of rehabilitation clinicians for rehabilitation clinicians.
Interdisciplinary Documentation: Easier for nurses, therapists, and doctors to document together, each accessing the same information.
User Setup/Management: Allows administratorsto set up user accounts with customizable and unique permissions for users.
Single Repository: Facilitates storage and easy retrieval of patient documentation.
Improved Efficiency: Designed to interface with other hospital information systems to eliminate duplicate data entry. The UDS-PRO Doc™ System also has the ability to warehouse as much clinical data as a facility requires, and its design allows it to interface with electronic health record (EHR) systems and electronic medical record (EMR) systems. Users can add scanned external documents as attachments to case records.
Customization of clinical documents.
Customized display of pertinent patient information from multiple sources.
An audit log module that tracks changes to the entire documentation system, including user access, data changes, and module access.
CONCLUSION
CSSI's domain knowledge and IT development expertise were instrumental in building and implementing this system. The collaboration between UDSMR and CSSI revolutionized the way patient information was documented in rehabilitation facilities. This was one of the first electronic documentation systems to be introduced in the healthcare system. It is now standard procedure for hospitals, rehabilitation facilities, clinics, and even private practices to electronically document diagnoses, treatments, and patient care, storing data in single repositories.

"CSSI really understands the industry's need for secure management of sensitive data and how to best design technology to organize data, control access to that data, and share it. We've trusted CSSI for over ten years for their domain expertise and reliability. The sizeable market share of subscribers is a testimony to the quality of the product created by this strong partnership."
Pawel Wieczorek, CIO of UDSMR.